JORDI™ is a school and therapy chair that is perfect for therapy and play, as well as other everyday activities such as learning or eating meals. At home, kindergarten, school or in a group of peers, JORDI™ will be an irreplaceable help in the rehabilitation process both in terms of movement and social integration.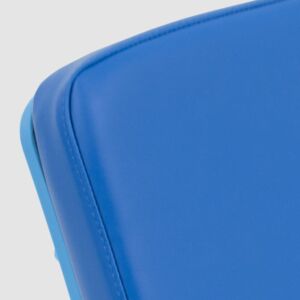 Solid construction and adjustment of the bucket function are the advantages of the seat, which therapists will particularly appreciate. In addition, the seat has a height, width and depth adjustment of the seat. JORDI™ already in the standard option becomes an ideal tool in the rehabilitation process, and a rich list of accessories allows you to fully match the product to the individual needs of the user.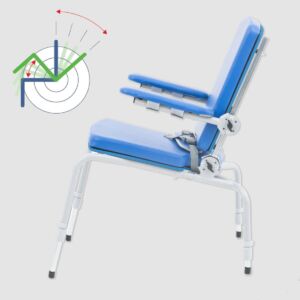 An additional advantage is the medical upholstery, easy to clean and disinfect. For more demanding customers, we have prepared EXTREME-MED™ medical upholstery, which has CRIB5 flame retardant certificates, is antibacterial and antifungal. This upholstery is available in three popular children's colors, most often chosen by parents for their children. The seat is made of materials that are safe for the user.
SPECIAL ADVANTAGES
Stable construction
The device ensures proper stabilization and safety of the user.
Eco-friendly materials
We use only human- and environmentally friendly materials for production.
Bucket function
The device has the ability to change the angle of inclination of the seat.
Warranty 24 months
We provide a 24-month warranty on the product. We also provide post-warranty service.
Easy to use
Intuitive adjustment and easy installation.
Grab and pull™
A special system used in our vests and waist belts. The ergonomic D-shaped handle makes it easy for the user to adjust the product quickly and comfortably. The system is also intended for people with hand dysfunctions.
Available in 4 sizes.
| | | | | | |
| --- | --- | --- | --- | --- | --- |
| Dimensions and weight of equipment | Unit | Size 1 | Size 2 | Size 3 | Size 4 |
| Width | [cm] | 37 | 42 | 52 | 64 |
| Length | [cm] | 48 | 54 | 60 | 68 |
| Height | [cm] | 56 | 68 | 80 | 92 |
| Scales | [kg] | 6,5 | 8 | 10 | 12 |