The AKVOSEGO™ bathing seat was created to maintain proper hygiene.
The caregiver can easily independently perform all bathing activities, during which the user is properly protected and the risk of mechanical injury is minimized.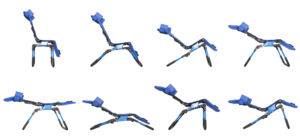 The stable and comfortable position in the seat makes bathing more pleasant for the user.
The lightweight aluminum construction and upholstery are indifferent to the harmful effects of water. In all our bath products, the tubes are filled with polyurethane foam, which prevents water from entering them. After removing the product from the bath or shower, water does not leak from the tubes and does not flood the floor (DRY FLOOR TECH System™).
Adjustable depth and innovative articulated system with a wide range of frame adjustment allows you to fully adjust the seat to the dimensions and needs of the user.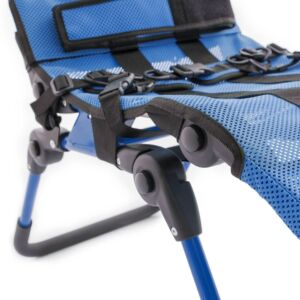 The compact design means that AKVOSEGO™ takes up very little space when folded. In places where the seat is in contact with the ground, foam covers have been used to increase grip and eliminate the possibility of scratching the surface.
The car seat is offered in 4 sizes.
SPECIFICATIONS
| | | | | |
| --- | --- | --- | --- | --- |
| Size | 0 | 1 | 2 | 3 |
| Approximate user height (cm) | <100 | 100-120 | 120-140 | 130-170 |
| Seat width (cm) | 37 | 42 | 45 | 50 |
| Maximum user weight (kg) | 25 | 30 | 50 | 75 |
| Machine weight (kg) | 4 | 4,5 | 5 | 8 |