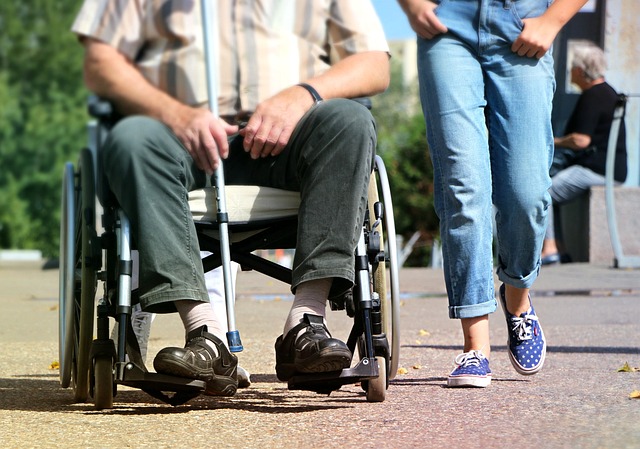 Senior wheelchair – which wheelchair for an elderly person?
Mobility problems among the elderly and people with disabilities certainly hinder their daily functioning. In the case of severe disability and inability to walk, this is particularly acute. Regardless of the cause of the problem, relatives and caregivers make efforts to improve the comfort of the needy person.
People who are paralyzed and have limb paresis must constantly move around in wheelchairs. Sometimes it is periodically necessary during treatment in the hospital or rehabilitation after an accident, etc. The elderly and elderly often have other illnesses, ailments and handicaps in addition to mobility problems. Therefore, when choosing equipment for assistance, consider especially products designed only for seniors. Therefore, in this article we explain which wheelchair to choose for an elderly person.
Strollers for seniors
The possibilities of the carts available today are really quite large. Practical, well-thought-out solutions for both indoor and outdoor use with additional features can make a senior's daily life easier than ever before.
Classic wheelchairs for the elderly, factory-adapted for users of this age group. Compared to other models, they may have different weights, additional adjustments, features, accessories, etc. In order to provide the elderly with independence and greater freedom, manufacturers are also making electric wheelchairs so that the senior does not need anyone's help to get around. They are simple to operate, can be controlled with a joystick, and usually have various additional amenities and safety features. They are the only ones that allow an independent, long-distance walk outdoors.
On the other hand, when we are able to walk, but it is difficult for various reasons, it is worth considering a simple, supportive walker-type wheelchair, or a balcony for seniors. It is an excellent substitute for an orthopedic cane or crutches, and when possible, it will even make it easier to shop independently at the market. Today's technical capabilities make it possible to produce such carts at more affordable prices than even a decade ago. Therefore, you should definitely consider buying them.
What kind of wheelchair for an elderly person?
Typical wheelchairs, as approved medical equipment for transporting people with disabilities, must meet certain requirements. Depending on the user and his needs, a specific type of design is selected.
When seniors are unable to walk independently or their motor skills weaken, it is sometimes necessary to purchase a special wheelchair designed for the elderly. The model should always be individually tailored to the needs of the individual senior, which should be determined together with him. As far as possible, classic wheelchairs should improve independence and mobility comfort in older people. Used indoors or outdoors, they allow users to walk, transport or move independently over short distances.
A wheelchair for an elderly person should be made of lightweight metal alloys. Some wheelchairs for seniors have a toilet function, additional supports, pockets, safety features, etc. A very good solution, especially for seniors, is the aforementioned electric wheelchair, controlled by a joystick. It provides greater independence, relieves stress on the hands and allows the user to travel greater distances.
What to look for when choosing a stroller for a senior citizen?
When we are not clued up before buying, it is a good idea to consult a specialist about the choice. You can also check on your own the available copies, their characteristics and purpose. It is important to use the wheelchair for a long time without feeling tired or uncomfortable. The elderly cannot move due to paralysis, lack of a limb or other dysfunctions that prevent walking, such as degeneration, injury, past illnesses or rheumatism. Therefore, when choosing a stroller for a senior citizen, it is important to pay attention to several important issues. Classic hand-powered carts should be made of either lightweight aluminum or slightly heavier steel. For spinal injuries and cerebral palsy, a lightweight wheelchair with back, head and neck support is needed.
Adjustable backrest, armrests, footrests and seat height are very important. Additional wheels to prevent tipping are also useful. Additional bags, cup holders, tops, pillows, etc. are also helpful. When choosing an electric wheelchair, in addition to matching the degree of disability, the weight of the senior should also be determined.
As with any purchase, the durability, functionality and reliability of the product also matter. It is worth considering proposals from particularly respected brands. Also, the assistive walker and balcony should have the appropriate approvals and must be made of durable materials. A wheelchair for a senior citizen is for years and its cost is not low. At the same time, each elderly person has his or her own individual set of needs, diseases and problems. Therefore, we recommend a thorough analysis in this regard or a personal conversation with a specialist and the senior's doctor.