After stoma removal, patients are faced with the choice of the type of equipment that will support their continued optimal functioning. Manufacturers of pouches and tiles have been outdoing themselves for years in terms of quality, lightness and flexibility of materials. They offer pouches in colors similar to body color, making them almost invisible on the abdomen, even when they accidentally peek out from under clothes.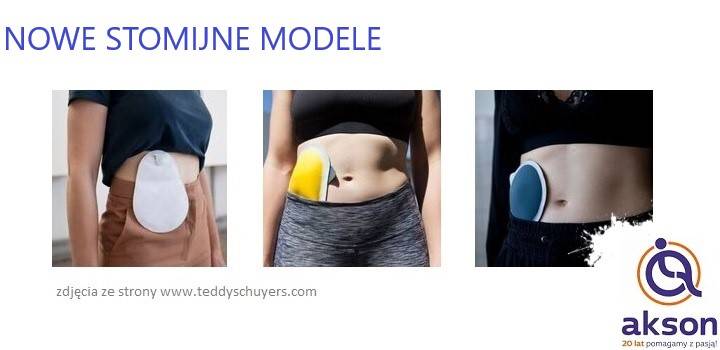 Choosing stoma equipment
If we are dealing with a normal stoma, any equipment will do. However, if the stoma is flat, concave, in a skin fold or surrounded by folding or wrinkling skin, then we must narrow down the choice by then. Of course, the hole can change its appearance and size, so the chosen solutions also need to be reviewed regularly. For all stomas, we have a choice of a one-piece or two-piece system. We select the equipment in terms of the diameter of the site to be protected and necessarily also take into account the mentioned structure and location. These basic parameters are related to the postoperative condition, and most often the optimal choice will depend on these parameters. When selecting equipment, it is necessary to take into account other important characteristics, such as the sensitivity of the skin or the level of physical activity of the stoma. A different bag is offered to a person lying down, another to a person who wants to go to the pool. The capacity and frequency of planned replacements or bowel movements should also be decided. You can also choose the material of the bag and its appearance – transparency and color.
Don't hide the bag!
The previous assumption that stoma patients can live freely, forgetting about their stoma equipment, as long as they choose their clothing well, is becoming a thing of the past. The bags will no longer need to be hidden.
Designer Teddy Schuyers, after a series of interviews with patients, focused on making the stoma equipment comfortable for them, but also on making the bags look right. Working on her design, she used skin-safe materials and a two-part construction: a sealed base that fits over the stoma opening and connects to the pouches "with a click." The bags themselves, meanwhile, were created in three versions.
The white bag, which is used for everyday use, is made of thermoplastic film covered with Tyvek, which is pleasant to the touch and increases durability. Schuyers also equipped it with a special tab to release gases that accumulate inside during movement. The yellow ostomy bag was designed with sports in mind, so it was made of flexible and very durable PVC-coated fabric. Its intense color scheme is also meant to be associated with activity. The third, turquoise bag, on the other hand, is meant for more intimate moments. Hence the elongated shape, subdued colors, and nice-to-touch, stretchy fabric covered with extra foam.
Teddy Schuyers assures that with her projects, patients will be able to lead a normal social and professional life, and do not have to give up any physical activity. The project is currently in the prototyping phase.
Everyday life of a stoma patient
Unfortunately, stomas in many situations are stigmatized and face social exclusion. A stoma, or artificial anus, is actually a prosthesis, but most patients in Poland can't manage it. There are many reasons for this, and certainly not helped by an intolerant environment, especially loved ones, unable to show support and understanding on the subject. Hiding a disability from one's family, living with the ballast on one's belly and having to deal with it in daily life puts a serious strain on one's psyche. Not everyone can handle it, and in such a situation, however, a beautiful bag made of super material and in a beautiful color probably won't meet expectations.